Our vision: a malaria-free world
At Care Plus® we believe in safe travel and great stories. As experts in Travel Health, we have over 30 years of experience in the field of travel medication and insect repellents. We share our knowledge, relevant information, education and product solutions with anyone who needs it.
Our products are useful for distant travels, outdoor activities but also in and around the house. However, our social involvement goes further. We actively contribute to a malaria-free world in 2030. This is a very ambitious goal that drives our team and our partners. Malaria can be prevented and we are committed to do that! Will you support us?
Buy One, Give One for a malaria-free world
Our higher goal is a malaria-free world in 2030. We do so with our Buy One, Give One campaign. We reserve 1% of our turnover to invest in a malaria-free world. Buy One, Give One unfortunately does not mean that for every product sold we can donate exactly one net in Africa. In reality, there are also costs involved for importing, printing and distributing the nets. Nevertheless, we do our utmost to donate as many nets as possible.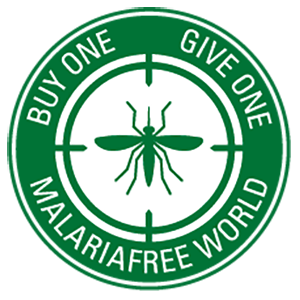 In addition to donating nets, we also consider it crucial to support applicable scientific research on fighting malaria. We support communication about malaria research and development by publishing a weekly Malaria World newsletter that is sent to more than 9,000 malaria professionals worldwide. In a nutshell, the BOGO campaign and the associated 1% Care Plus® turnover will focus on three areas in order to generate the broadest possible impact in the fight against malaria.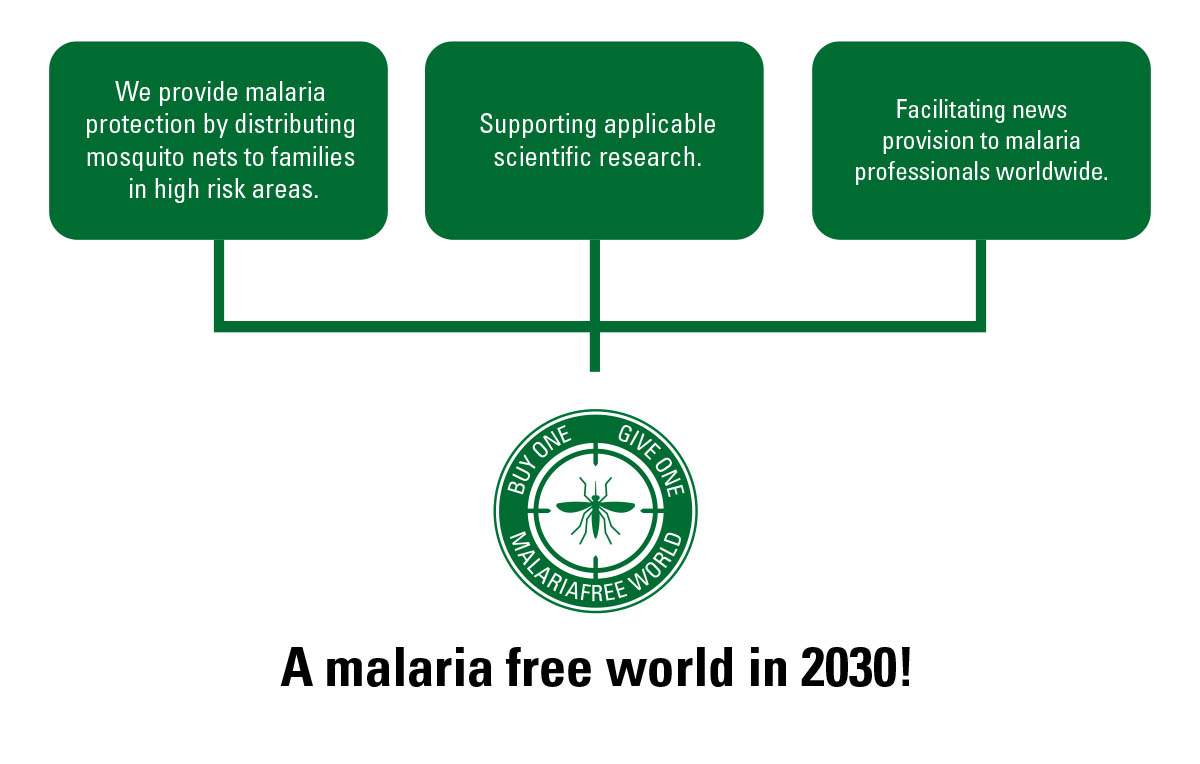 Good to know:
Your purchase price is not 100% our revenue as the (online) retailer where you shop gets a margin as well.
To import, print and distribute nets in (for example) Uganda, the costs are about $ 10.

Everyone buying a Care Plus® product helps in the fight against malaria by ensuring that we can distribute impregnated and printed mosquito nets in malaria areas to protect families and by supporting to other activities to eradicate malaria.

We will share our programme on our website and also on our products. Partners are more than welcome to team up and fight with us for a malaria-free world. Together we can beat malaria! Will you join us in the fight?
The costs for importing, printing, and distributing nets in (for example) Uganda are about $ 10.
Why Uganda?
Our donated nets are mainly distributed in Uganda. We are often asked "why Uganda" when we talk about our outreach with mosquito nets to local communities and families that need them. An important reason for this is that Uganda ranks amongst the highest malaria burden countries in the world. But there are a few more reasons why we relaunched our Buy One, Give One campaign in Uganda.
Malaria is endemic in 95% of Uganda, the remaining 5% of the country, mainly the highland areas, being epidemic prone. It is estimated that 93% of the total population in the country is at risk of malaria. In Uganda, up to 50% of visits at health facilities are attributable to malaria. This is a significant burden on the healthcare system.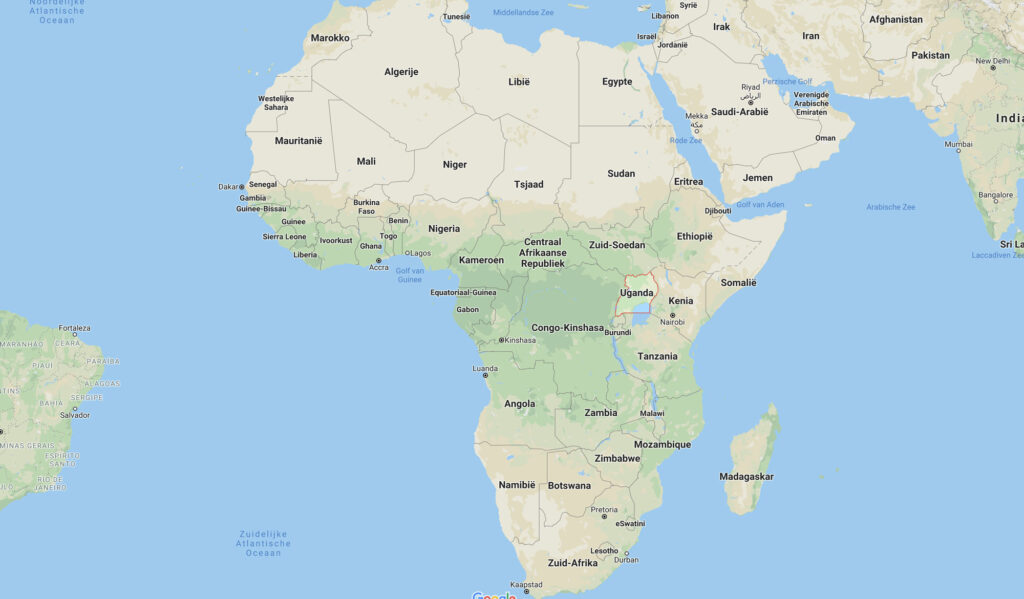 The impact of malaria has been categorised from three dimensions, being health, social and economic. The health dimension is usually described in terms of life years lost to premature death, as well as the morbidity caused by the disease. The social dimension focuses on the coping strategies for the disease and obstructions to usual social participation.
The economic dimension focuses on three main types of effects, namely: direct, indirect, and intangible effects. These effects are felt at both macro (national and community) and micro (household and individual) levels. Direct costs of malaria are the costs incurred by government, donors, communities, households and/or individuals in relation to providing or seeking treatment for malaria or preventative actions against malaria.
The indirect costs of malaria refer to the productivity losses due to illness or premature death. Malaria-related absenteeism, debility and mortality have a negative impact on the quantity and quality of work/production. Time lost to care for the sick increases the indirect costs of malaria. Intangible costs mainly refer to the anxiety, pain and suffering resulting from illness.
A worker in a malaria endemic zone loses up to 4 days per infection. Up to 4 infections per year are common for all workers. Meaning that on a yearly basis in a worst-case scenario every worker, next to suffering from a very dangerous infectious disease, loose up to 16 days of work per year. That leads to less income for the worker and less productivity for the employer.
Succes stories
Message from Francis Kimera, Lead Farmer of Kapeeka (Kaki) Coffee Farmers Cooperative Society Limited located in Nakaseke District in Greater Luwero Sub-region. And a message from Denis Lule, Treasurer of Makulubita Cooperative Society Limited located in Luwero District in Greater Luwero Sub-region is also thankful for the nets.
The impact of COVID-19 on the fight against malaria in Uganda
At the start of December 2020, a digital interview between Arnoud Aalbersberg (Care Plus®) and Ashaba Faridah (Bambino Life Foundation) took place to discuss the effects of COVID-19 on malaria in Uganda.
Uganda got ahead of COVID-19 before there were any cases. The president put the country under lockdown and closed the borders which resulted in a relatively low number of COVID-19 deaths in Uganda, but the strict lockdown measures affected outreach and malaria prevention as well. Moreover, the risk of malaria infection increased as people stayed more inside their houses during the COVID-19 pandemic.
COVID-19 gets way more attention than malaria, whereas malaria claims more fatalities than COVID-19. Outreach where information about malaria prevention and printed mosquito nets are distributed are therefore of vital importance.