Our vision: a malaria-free world
At Care Plus® we believe in safe travel and great stories. As experts in Travel Health, we have over 25 years of experience in the field of travel medication and insect repellents. We share our knowledge, relevant information, education and product solutions with anyone who needs it.
Our products are useful for distant travels, outdoor activities but also in and around the house. However, our social involvement goes further. We actively contribute to a malaria-free world in 2030. This is a very ambitious goal that drives our team and our partners. Malaria can be prevented and we are committed to do that! Will you support us?
Buy One, Give One for a malaria-free world
Since some of our products can actually save lives, we would like to do so. With every purchase of a Care Plus® product, we invest the value of that product into the fight against malaria. This can be the shipping of mosquito nets to malaria-infected areas, research, but also through education and by sharing information.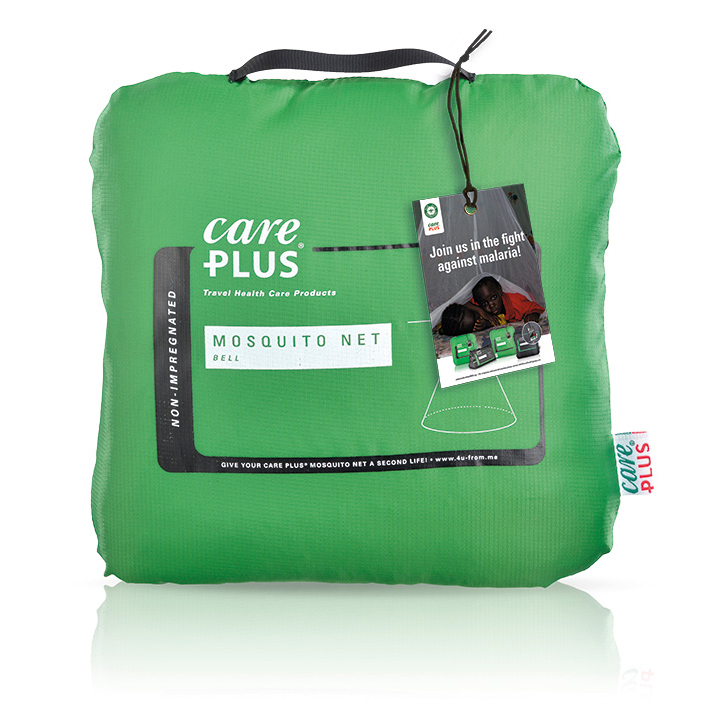 We have made this transparent: 1% of our turnover goes to this higher goal of making the world malaria-free by 2030. In specific terms, we do this with our Buy One, Give One campaign. Everyone buying a Care Plus® product, for example a mosquito net or an anti-insect product, ensures that we can protect families in malaria areas by distributing impregnated and printed mosquito nets there.
We also support innovations and applicable scientific research that contributes to our higher goal. Finally, we facilitate a weekly newsletter (Malaria World) that is issued to more than 9,000 malaria professionals worldwide, created by young scientists in Kenya. Our program focuses on three areas: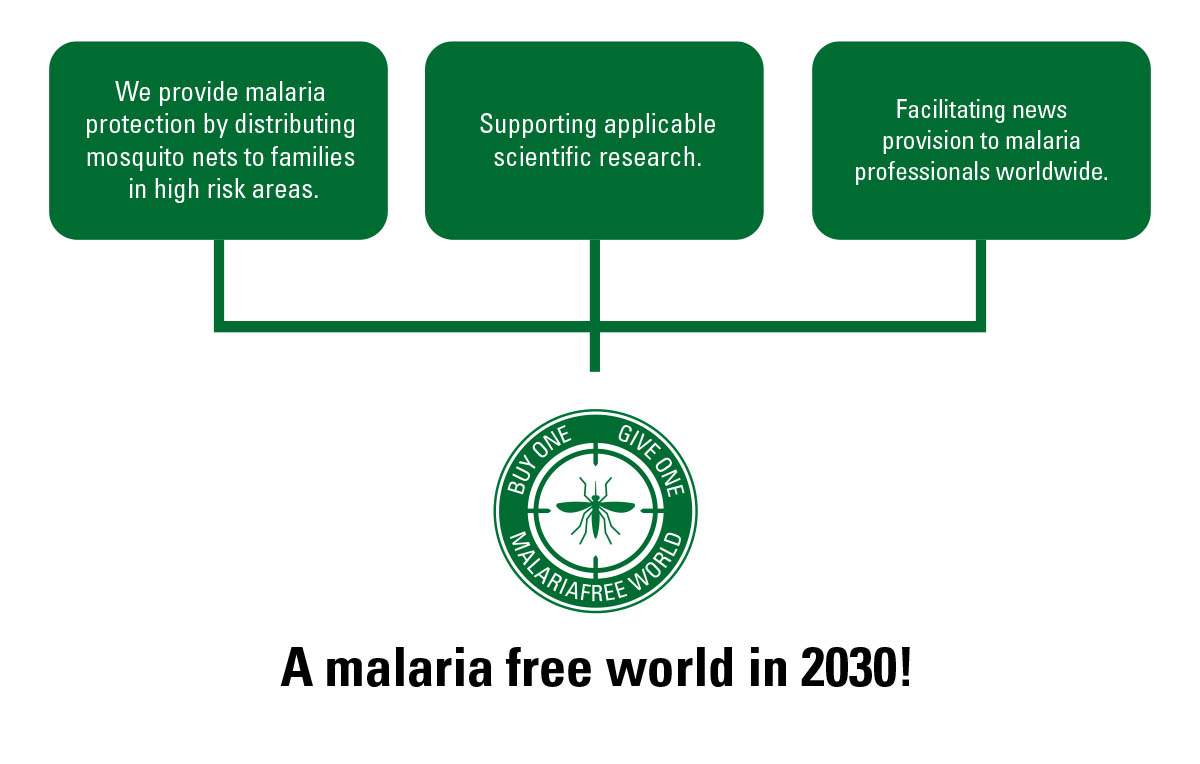 We will share our programme on our website and also on our products. Partners are more than welcome to team up and fight with us for a malaria-free world. Together we can beat malaria!