Our vision: a malaria-free world
At Care Plus® we believe in safe travel and great stories. As experts in Travel Health, we have over 30 years of experience in the field of travel medication and insect repellents. We share our knowledge, relevant information, education and product solutions with anyone who needs it.
Our products are useful for distant travels, outdoor activities but also in and around the house. However, our social involvement goes further. We actively contribute to a malaria-free world in 2030. This is a very ambitious goal that drives our team and our partners. Malaria can be prevented and we are committed to do that! Will you support us?
Buy One, Give One for a malaria-free world
Our higher goal is a malaria-free world in 2030. We do so with our Buy One, Give One campaign. We reserve 1% of our turnover to invest in a malaria-free world. Buy One, Give One unfortunately does not mean that for every product sold we can donate exactly one net in Africa. In reality, there are also costs involved for importing, printing and distributing the nets. Nevertheless, we do our utmost to donate as many nets as possible.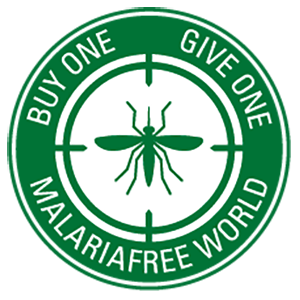 In addition to donating nets, we also consider it crucial to support applicable scientific research on fighting malaria. We support communication about malaria research and development by publishing a weekly Malaria World newsletter that is sent to more than 9,000 malaria professionals worldwide. In a nutshell, the BOGO campaign and the associated 1% Care Plus® turnover will focus on three areas in order to generate the broadest possible impact in the fight against malaria.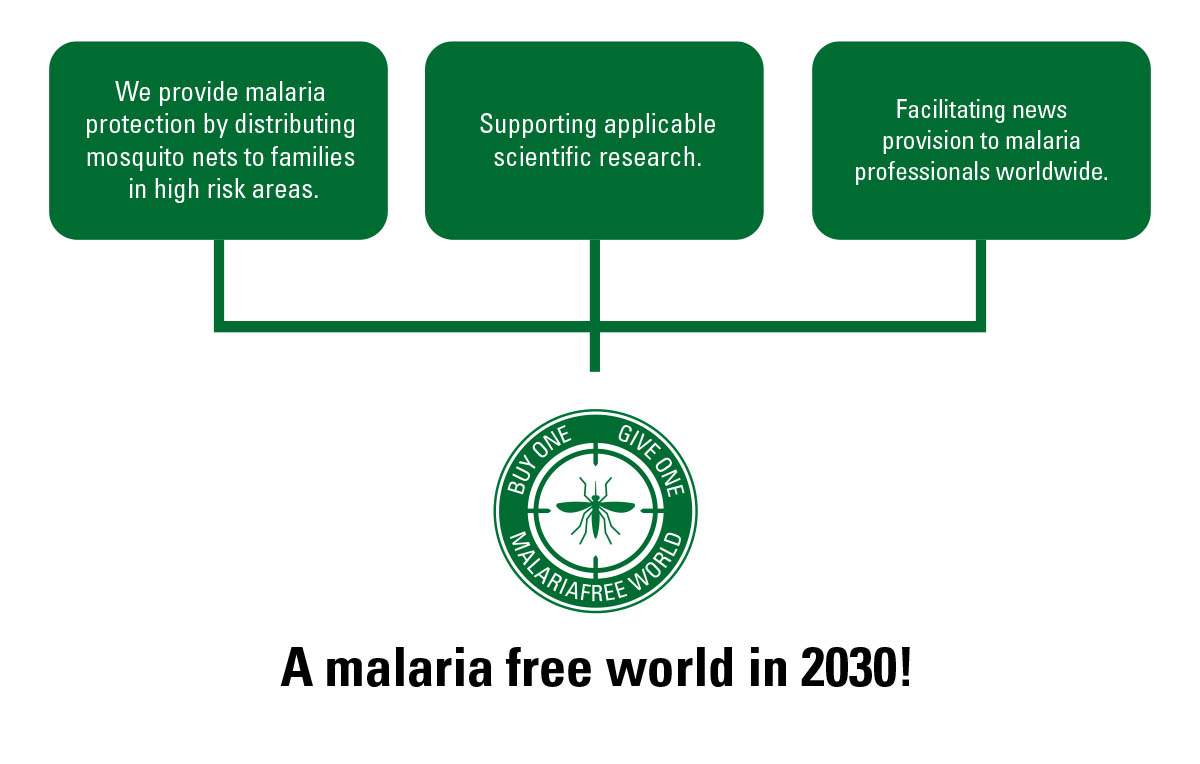 Good to know:
Your purchase price is not 100% our revenue as the (online) retailer where you shop gets a margin as well.
To import, print and distribute nets in (for example) Uganda, the costs are about $ 10.

Everyone buying a Care Plus® product helps in the fight against malaria by ensuring that we can distribute impregnated and printed mosquito nets in malaria areas to protect families and by supporting to other activities to eradicate malaria.

We will share our programme on our website and also on our products. Partners are more than welcome to team up and fight with us for a malaria-free world. Together we can beat malaria! Will you join us in the fight?